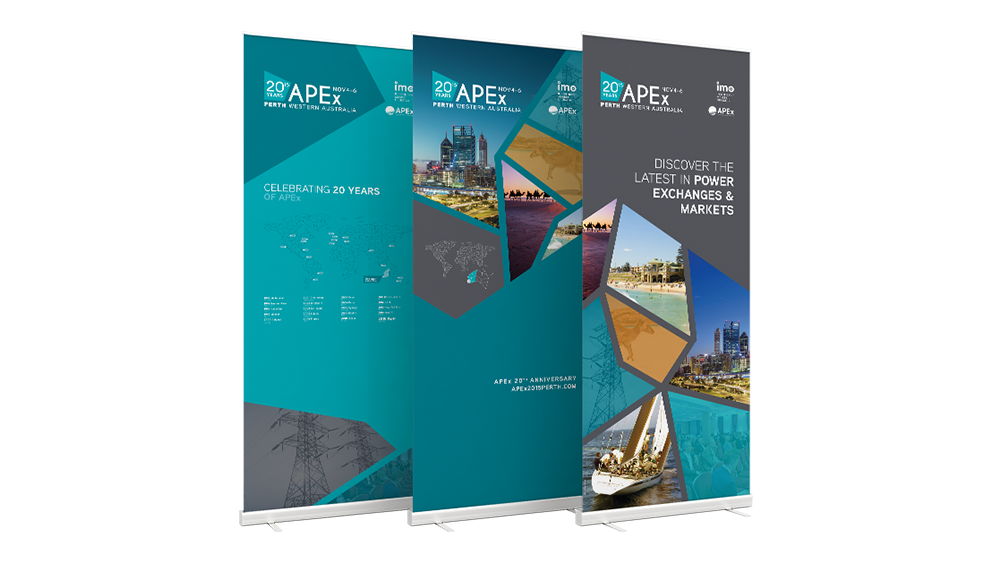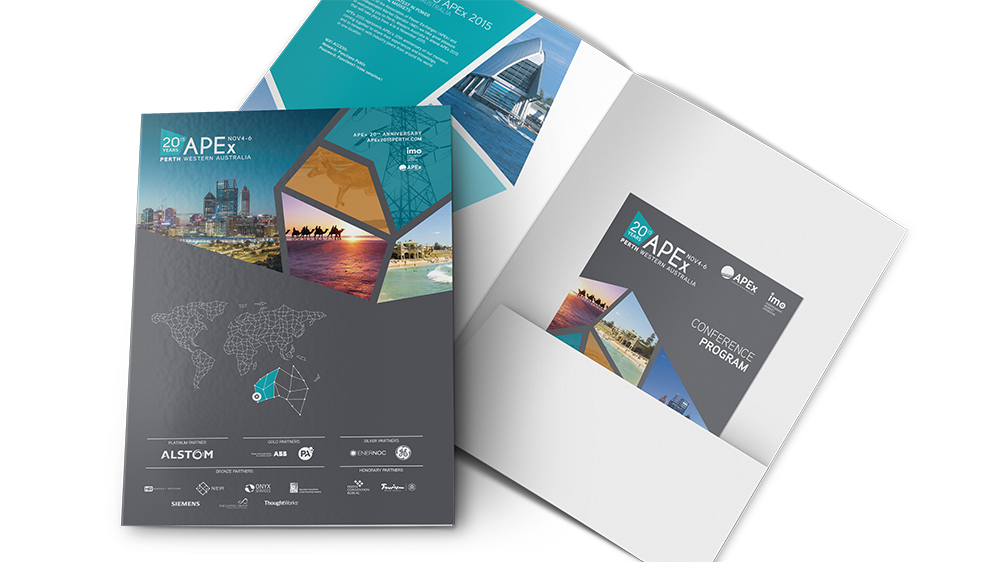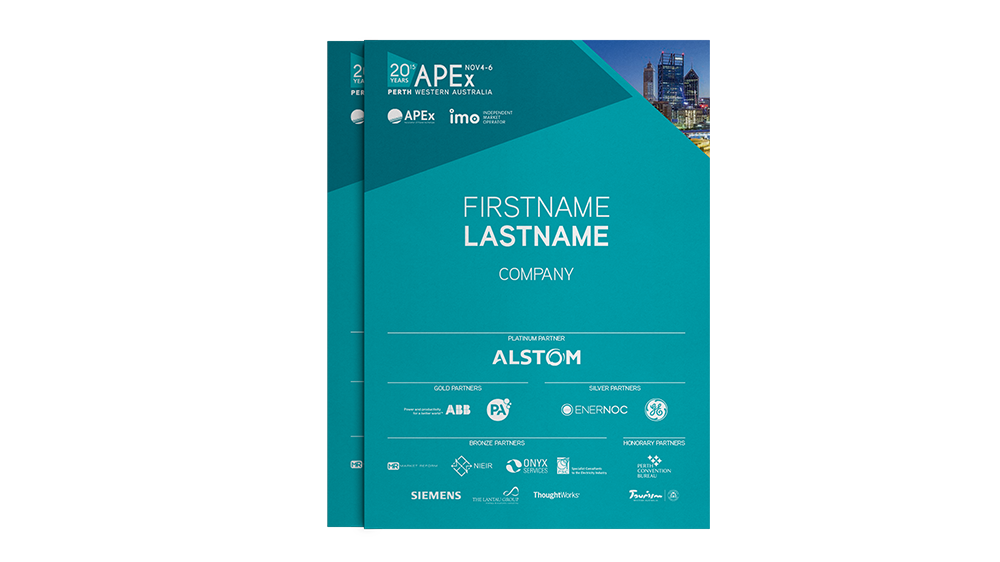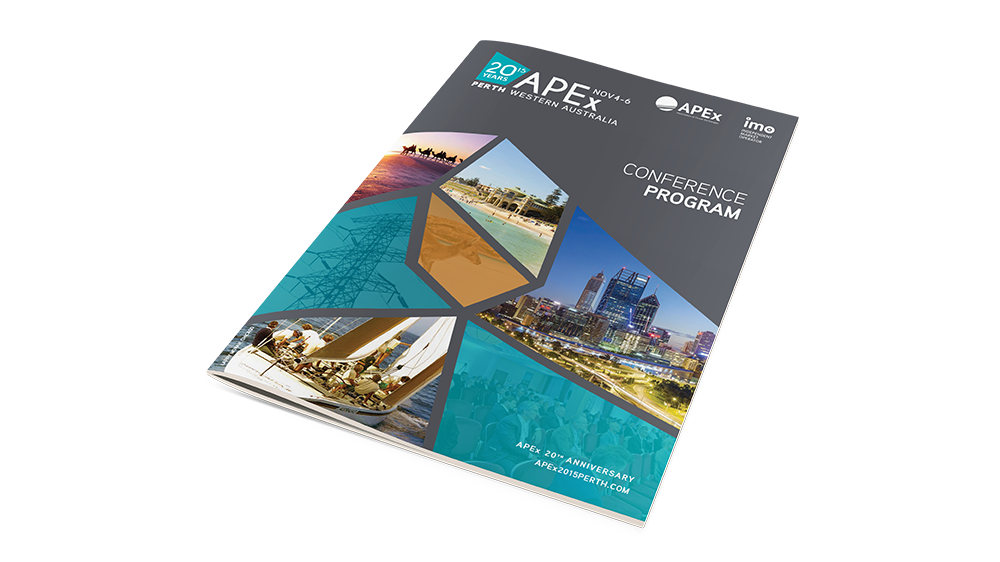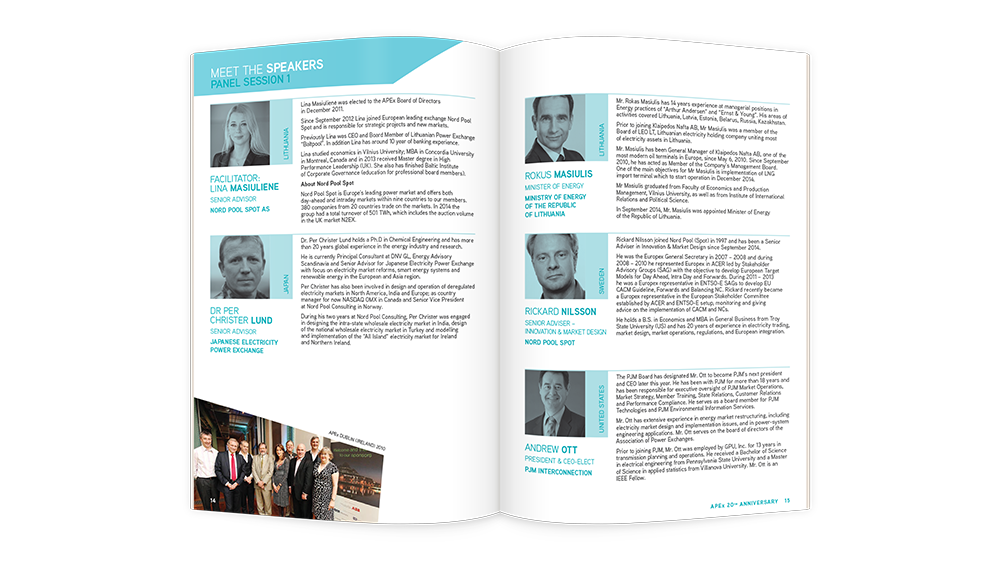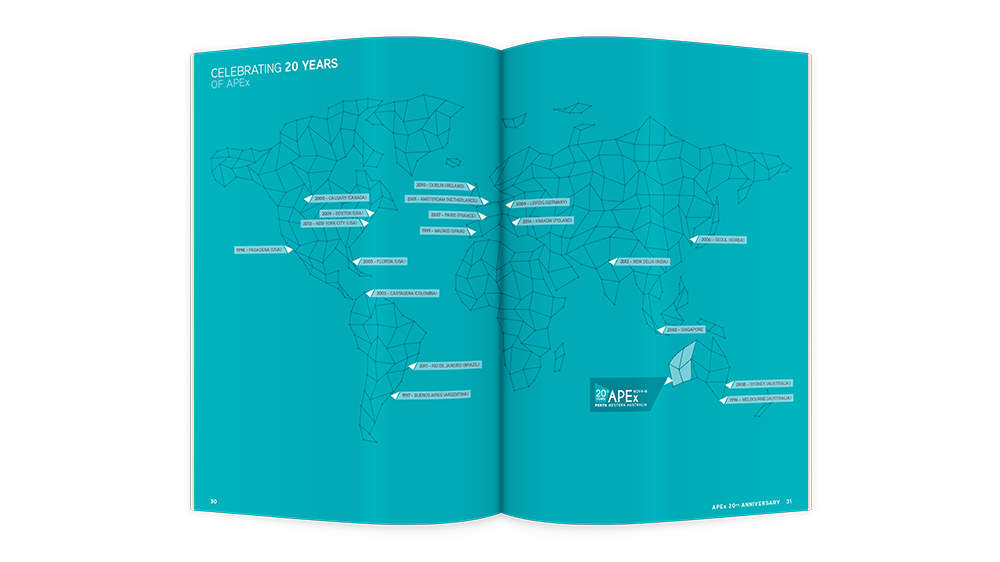 Each year a member of the Association of Power Exchanges (APEx) hosts the Annual APEx Conference. In 2015, Independent Market Operator (IMO) hosted the 20th Annual APEx Conference in Perth, WA.
Platform Communications was commissioned to develop a fresh and original brand to showcase the anniversary, which could be applied to a broad range of marketing materials.
Platform's graphic design team created a sophisticated and vibrant brand which encompassed APEx and IMO while highlighting Perth's coastal scenery and culture. The brand which carried a maritime theme was developed into a dynamic pattern and applied to a new website, built by Platform, and to a range of collateral, including an e-newsletter, delegate packs and venue signage.