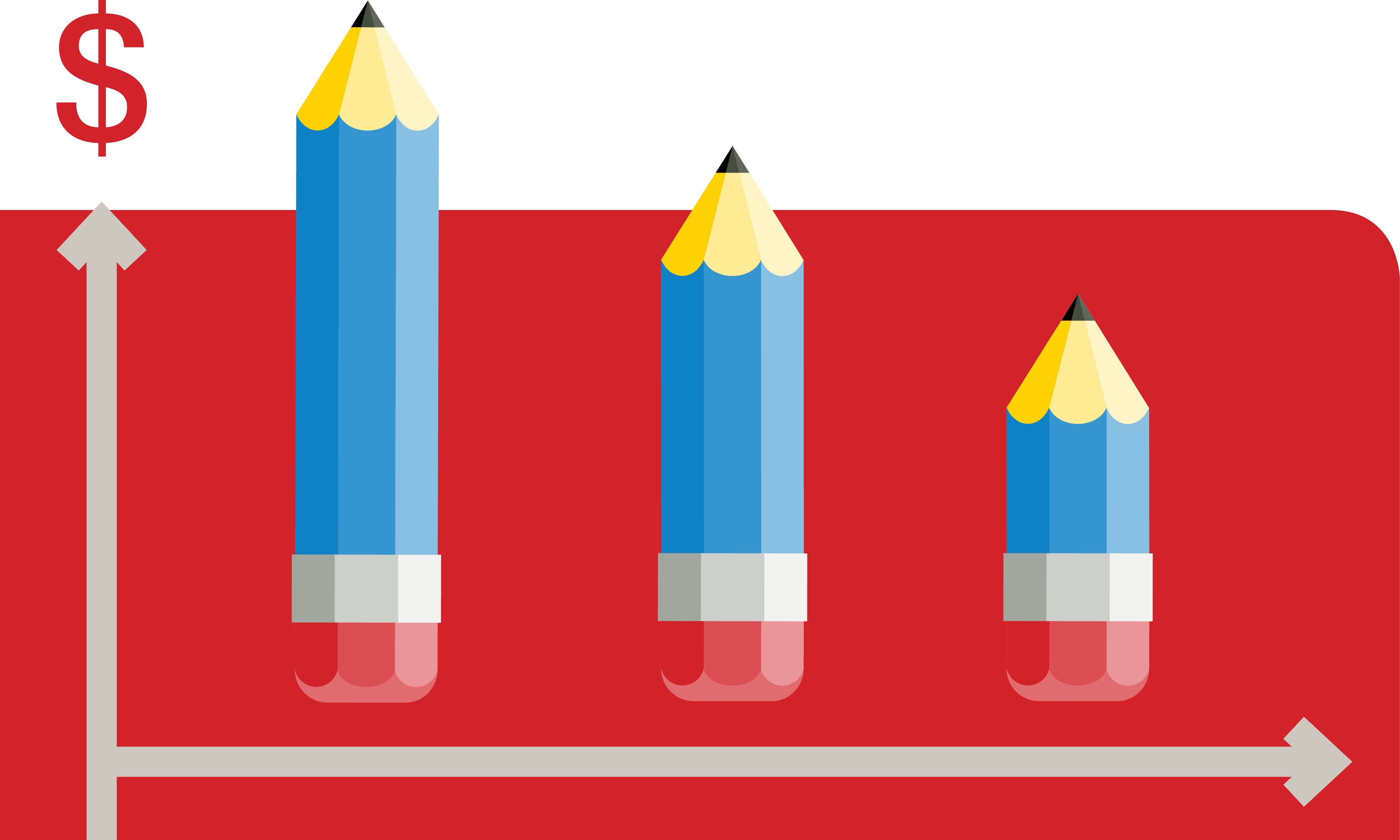 Engaging a design company is a great way to get your corporate documents looking attractive and professional. But the process doesn't always run smoothly, which can impact on budgets.
Here are the three biggest contributors to why budgets blowout on design work. Take a look before you make the same mistakes.
Jumping to a solution without exploring options.
As human beings, and those in business no less, we're wired to find solutions to problems. But when it comes to a design concept, that's not necessarily the best way to go. The problem is that if you approach a design team with what you think you need done, you might be ruling out better alternatives. For example, sending an email campaign instead of printing hard copy corporate profiles. You may ultimately be guided towards to the email campaign by the design team, but by then you've already wasted time and money ruling out the first option.
A better way to go is to enter the working relationship with an open mind. Get a clear idea of what the problem and trust in the knowledge and experience of creatives to help you come up with the ideal solution.
Poor content control
About of 90 per cent of work that exceeds budgets is due to poor content control – by this we mean drafting content that changes 20 times before the final version.
It may seem like the best option is to get through as many words for your brochure or annual report as soon as possible, even if they're rough. That's fine if the intention is to guide layout only. But, every time edits need to be made to text on a designed format it's costing you money. Often even small changes require significant work to ensure absolute accuracy across the entire document.
Try to draft text as accurately as possible first time round and restrict edits to one or two rounds – every time you need to change something, no matter how small it may seem, it's impacting on your budget.
Ad-hoc feedback process
We all know the stress of having version 20 of a file floating around on email or, even worse, different versions in word and PDF. This can add unnecessary time and complexity to design projects and end up costing money. The most common example is people wanting to make changes to a PDF document, but sending through a word document or handwritten notes on the PDF.
The best way to go is to use Acrobat to make notes on the PDF file – it's easier for designers to see and make changes making the process more accurate and faster – saving you money. Also try to use a file sharing process